 Botox, Dysport and Xeomin
We offer Dysport, Xeomin, and Botox in Englewood, NJ for our clients. These three products are injectable neuromuscular-blocking toxins that are commonly used to correct wrinkles in the face and neck. These products are non-surgical treatments that temporarily soften frown lines, crow's feet, and forehead creases. Those who have crow's feet, deep furrows in their brows, deep nasolabial lines, and other facial wrinkles often use this facial injectable to correct the signs of aging.
BOTOX, DYSPORT AND XEOMIN IN DEPTH
by Dr. Bruce G. Freund
The main difference between the Botox and Dysport is that Dysport has less of a protein load than Botox, which means it tends to spread more during injection. Xeomin has none of the additives that are found in Dysport and Botox.
Dr. Freund can help you decide if Botox, Dysport or Xeomin is right for you during an initial free consultation.
With a few tiny injections, Botox, Dysport and Xeomin block nerve impulses to the injected muscles, which reduces the muscle activity that causes those persistent wrinkles to form.
This reduced muscle activity helps reduce the appearance of moderate to severe frown lines between your brows. Botox, Dysport and Xeomin block nerve impulses.
When injected into a muscle, they prevent the muscle from being activated and able to contract. Once the muscles are at rest, the skin becomes smoother, giving your face a more relaxed appearance.
BOTOX, DYSPORT AND XEOMIN FAQs
HOW IS THE PROCEDURE PERFORMED?
Dr. Freund will expertly inject the chosen product into the desired areas to treat wrinkles and facial creases. This treatment takes about 10 minutes and is done through a series of tiny injections – no anesthetic is required. It is done with a very fine needle that minimizes the discomfort. Your cosmetic procedure begins when Botox, Dysport or Xeomin is injected into the facial muscles around the forehead, nose or sides of the chin that form lines and wrinkles. You may be asked to squint, frown and raise your eyebrow so that your muscle interactions can be assessed and targeted. Injections will then be placed in targeted areas. During your initial consultation with Dr. Freund, he will help you to determine the areas that need the most correction, based on your ability to move certain facial muscles. Dr. Freund will also discuss the benefits of the treatment as well as risks and possible side effects.
WHAT IS THE RECOVERY?
There is generally no recovery from this minimally invasive procedure. Patients should avoid bending over or laying down for a few hours after the procedure. Rubbing the treated area should be refrained from to avoid spreading the toxin to surrounding muscles. Regular physical activities can be resumed just a few hours after the procedure.
WHAT RESULTS CAN BE EXPECTED?
It takes two to seven days to see an improvement in wrinkles and lines from Botox, Dysport and Xeomin. You may be asked to return for a follow-up appointment after two weeks, but most patients can wait until the next injection appointment for an examination of the injection areas.
WHAT ARE THE RISKS AND SIDE EFFECTS?
Although Botox, Dysport and Xeomin are minimally invasive procedures, it is possible that you will see temporary small bruises, red marks or swelling around the injection sites.
HOW LONG DOES IT LAST?
The results of your treatment will appear between three to 10 days. Your treated area should look great and maintain its improved appearance for three to six months, or longer. Effects typically last about four months, so the treatment is usually repeated about two to three times per year to maintain results. If you continue your injectable treatments, the result from each subsequent treatment will last longer, which is why it's important to schedule your next treatment as soon as any muscular function returns.
Dysport, Xeomin, and Botox in Englewood, NJ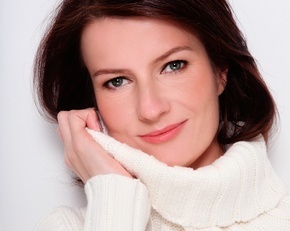 If you're looking to mitigate those wrinkles, injectables are one of the most effective solutions today. Aesthetic Rejuvenation Center offers Dysport, Xeomin, or Botox in Englewood, NJ. Receiving treatment from a qualified and experienced professional is important in maximizing the results of your procedure. Contact Aesthetic Rejuvenation Center today at 551-242-1991 for more information on our services.