 Restylane
Restylane is a facial filler made with hyaluronic acid, a natural substance that is already present in your skin.
RESTYLANE in Englewood, NJ
The Restylane gel can be used in a variety places including the lips, mouth, and circles under the eyes, and for cheek depressions and acne scarring.
By injecting Restylane, Dr. Freund can help you treat signs of facial aging, smoothing the nasolabial lines that extend down from the nose, the marionette lines beside the mouth and lipstick lines above and below the mouth, erasing years of wrinkles and improving the appearance of your skin.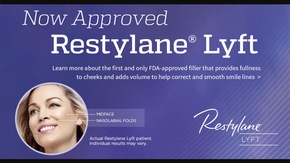 by Bruce Freund, D.D.S.
Restylane is a safe and natural dermal filler that restores volume and fullness to the skin to correct facial wrinkles and folds.
Collagen is a protein that is found naturally in your body to give support to your skin. With time (or accelerated by sun or smoke damage), your body's collagen weakens forming wrinkles in skin.
Restylane helps to replenish the skin's natural collagen support layer and provide additional support. The result is a smoother face.
Restylane is a cosmetic dermal filler made of hyaluronic acid, a natural substance that already exists in the human body. The hyaluronic acid also creates volume in the face, giving it a healthy, youthful appearance. When Restylane is injected directly into areas where the body's collagen has been weakened, depressions can be raised to the level of surrounding skin.
This smoothes and minimizes facial lines and most types of scars. In addition, skin texture is improved and has a softer and more even tone. Restylane is injected directly into the skin in tiny amounts by an ultrafine needle, resulting in minimal discomfort. The procedure is simple and quick, and results are practically instantaneous. A dental block or numbing cream may be used before the Restylane treatment to optimize your comfort during the short procedure.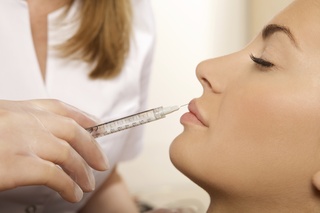 RESTYLANE FAQs
HOW IS RESTYLANE PERFORMED?
Dr. Freund will expertly inject Restylane into targeted areas of your face that have lost volume and formed a crease or a line. During the treatment, the Restylane filler is injected into pre-determined areas often mapped out on the face. Topical anesthetic may be used depending on the sensitivity or depth of the targeted site. There is a slight sting upon receiving your Restylane injection but there is very little discomfort afterward. As part of your procedure, Dr. Freund will gently massage the treated area to ensure an even distribution of Restylane beneath your skin. Dermal filler treatments can take just minutes per area to perform and are nearly pain free. They are accomplished using a very fine needle that minimizes the discomfort of the Restylane injection. The areas most commonly treated are the area between the eyebrows, the nasolabial folds, and the area around the mouth. The treatment can also help to define the lip border and give the appearance of a fuller lip. If you're seeking Restylane in Englewood, NJ or in Bergen County, Dr. Freund is an experienced professional that can help you maximize your results.
HOW LONG DOES RESTYLANE LAST?
You will begin to see the plumping effects of Restylane filler within a few days of your procedure and your treated areas should look great and maintain their improved appearance for six months to a year.
Related Restylane Procedures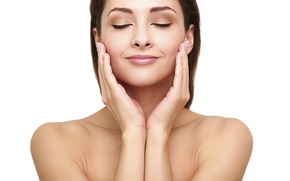 Facial Injectables – Restylane in Englewood, NJ
Injectable cosmetic treatments are non-surgical treatments that can help to eliminate deep facial creases, wrinkles and the signs of aging. Aesthetic Rejuvenation Center offers facial injectables such as Restylane in Englewood, NJ. For information on our procedures or any questions about scheduling or consultation, please feel free to contact us today at 551-242-1991