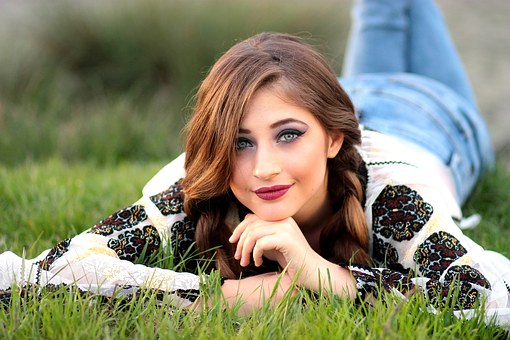 Causes of Acne
Is acne a problem for you? Acne is caused when pores become blocked. There can be many reasons for this, from touching your face to pore clogging beauty products or even simply sweat.   Other causes can be overexposure to sun, not washing your face regularly, smoke, hair products, stress, diet and other external factors.  Your makeup brushes can even re-deposit acne causing bacteria on your face if they aren't cleaned on a regular basis. Unfortunately, for some people genetics or hormones can cause an overproduction of pore clogging oil, which means no matter how much you wash your face, drink plenty of water, and avoid oily foods; acne can continue to be an issue which requires professional treatment.
Treatment of Acne
Even after eliminating the external causes of acne, some people will continue to experience outbreaks. Fortunately, there are many options for getting your acne under control:
Using professional grade products as a part of your daily cleansing routine is a great start. Talk to the staff at Aesthetic Rejuvenation Center for recommendations that address your unique skin care needs.
Getting facials on a regular basis can help immensely. Whether your issue is acne, texture, large pores, acne prevention, or oily skin, we have a facial treatment for you. We can also perform extractions upon request. Most patients receive facials on average about every 4 – 6 weeks. Depending on the extent of your acne issues, facials may be needed more or less frequently.
But for many people, even professional daily skin care products, regular facials, and microdermabrasion are not enough to eradicate acne or even keep it under control. In these cases, the American Academy of Dermatology recommends the following professional treatments:
Light Therapy: ARC offers these treatments which can not only help acne, but also sun damage, rosacea, acne scars, pigmentation issues and fine line and wrinkles. LED light therapy is completely pain free, producing amazing results. It is a non-intrusive soothing and rejuvenating treatment.
Chemical Peels: The type of chemical peels used in a Medical Spa like ARC cannot be purchased over the counter. They are highly effective in treating blackheads and active pimples.
Microdermabrasion abrades away old, dead skin cells, which a vacuum then picks up with gentle suction. This promotes the growth of collagen and new, rejuvenated skin.  Microdermabrasion is best for minor imperfections and general face care
Acne Scars
Once you have your acne eradicated or under control, unfortunately you may still have residual scarring. ARC can help with that too! There are many options depending on the severity of your acne scars.
Microneedling for Acne Scar Correction: Topical application of Hyaluronic Acid is used in conjunction with the process. It repairs skin tissue and stimulate the skin's own cell renewal properties for firmer, healthier looking skin.
PRP (Platelet Rich Plasma): Is used in conjunction with microneedling to improve acne scars, minimize pore size and rejuvenate tissue. The procedure involves withdrawing a patient's blood, processing it to isolate the platelet-rich plasma (PRP), then applying it to the skin it to soften scarring for a very natural result. The procedure takes about 60 minutes with minimal discomfort and downtime.
Even after getting your acne under control, you will need to keep up your home skin care routine. Adding regular facials will keep your skin clear & glowing.
Continue to drink lots of water, don't touch your face, don't pick pimples (will make them worse & cause more scarring) and be sure to wash your face twice a day with professional grade products.  And women: NEVER sleep in your makeup and be sure to keep your makeup brushes clean.
Schedule a free consultation today with one of our skin care specialists to determine the best course of treatment for your particular acne problems.  If you would like a free consultation, visit our contact page or call us at (551) 242-1991.