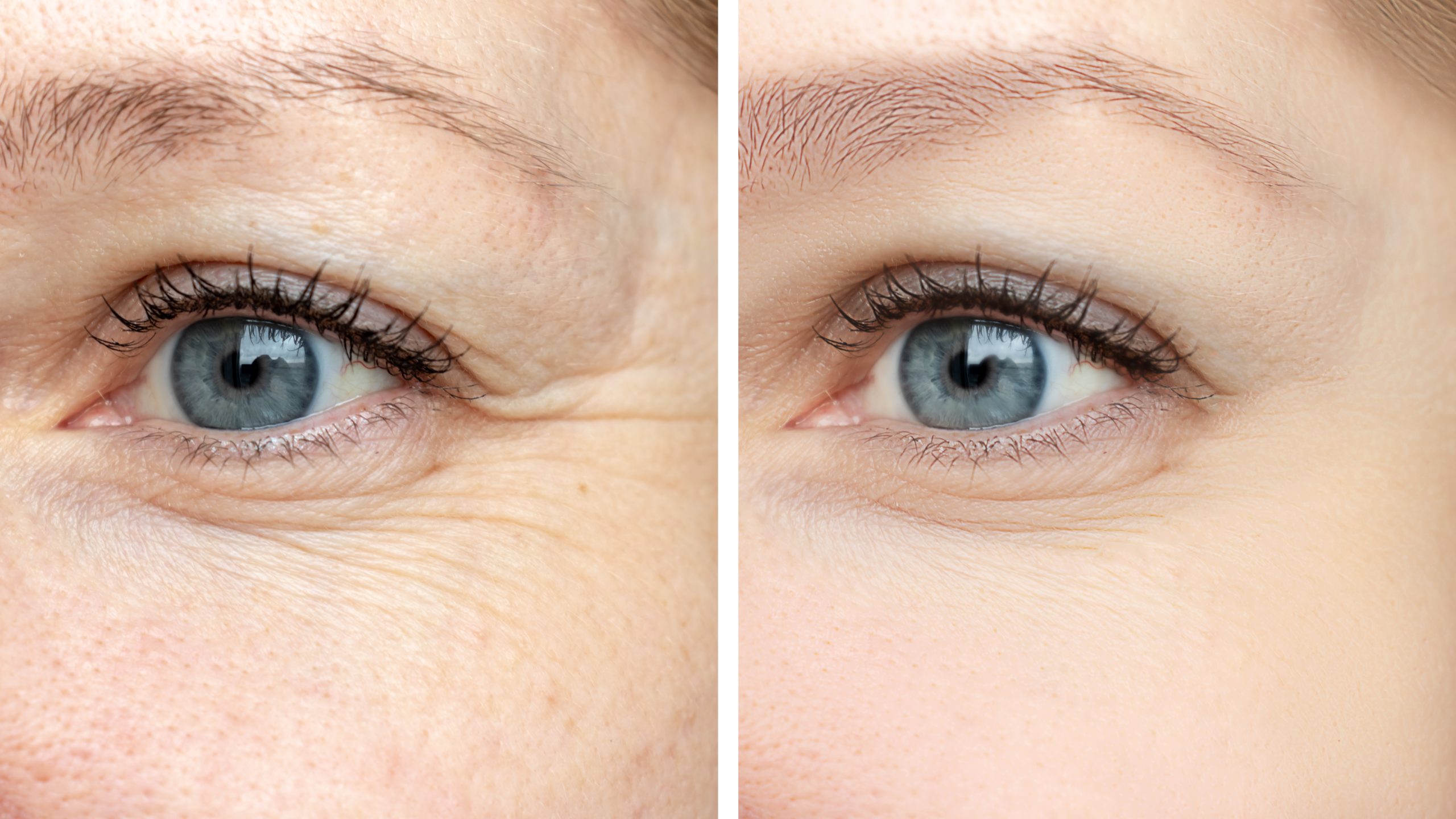 The quest for effective anti-aging solutions continues to drive the skincare industry, and revolutionary advancements continue to be made. Naturally, the desire for a vibrant and youthful appearance extends to the delicate skin around the eyes, prompting a surge of interest in advanced anti-aging eye treatments. In this article, we delve into the latest and most promising options to combat signs of aging around the eyes.
Retinoids: Revitalizing Eye Skin
One of the cornerstones of modern skincare, retinoids, plays a pivotal role in anti-aging treatments. These derivatives of vitamin A are renowned for their ability to stimulate collagen production, thereby reducing fine lines, wrinkles, and improving overall skin texture. By promoting cellular turnover, retinoids unveil fresher, more youthful skin beneath. 
Peptides: Stimulating Collagen Production
Peptides have emerged as key players in the pursuit of youthful skin. These short chains of amino acids act as messengers, signaling the skin to produce more collagen – the protein responsible for skin's firmness and elasticity. Peptides can address sagging skin, crow's feet, and other visible signs of aging. By encouraging collagen synthesis, peptides can help rejuvenate the eye area and diminish the appearance of fine lines and wrinkles, giving the eyes a more youthful and lifted look.
Hyaluronic Acid: Hydration and Plumping
Hyaluronic acid, often lauded for its hydrating prowess, has become a staple in the arsenal of anti-aging skin treatments. This naturally occurring substance excels at retaining moisture, which is crucial for plumping the skin and reducing the appearance of fine lines and wrinkles. By infusing the skin with much-needed hydration, hyaluronic acid contributes to a more supple and youthful eye contour. 
Antioxidants: Shielding Against Aging
In the battle against aging, antioxidants are formidable allies. These compounds work tirelessly to neutralize free radicals – unstable molecules that contribute to premature aging. By incorporating antioxidant-rich products into your skincare regimen, you're effectively safeguarding the skin from oxidative stress while promoting a healthier and more radiant appearance. Antioxidants can restore vitality to the eye area, diminishing the appearance of fine lines and lending a youthful glow.
Niacinamide: Addressing Multiple Eye Concerns
Niacinamide, a versatile form of vitamin B3, has garnered attention for its multifaceted benefits in anti-aging dermatology. With its anti-inflammatory properties, niacinamide can help reduce puffiness and diminish the appearance of dark circles, two common concerns around the eyes. Additionally, this powerhouse ingredient strengthens the skin's barrier, improving overall tone and texture. 
Innovative Treatments: Advanced Approaches
Beyond established treatments, innovative approaches are making waves in the realm of anti-aging eye treatments. Microneedling, involving controlled micro-injuries to stimulate collagen production, shows promise in rejuvenating the eye area. Radiofrequency and ultrasound treatments tighten skin, while laser therapy targets specific concerns with remarkable precision. Platelet-Rich Plasma (PRP) therapy utilizes the body's own regenerative properties for eye rejuvenation. 
Established Options: Botox and Dermal Fillers
While exploring the new, we mustn't forget the tried-and-true options. Botox, known for its muscle-relaxing effects, can effectively reduce the appearance of wrinkles. Dermal fillers, on the other hand, restore lost volume, a common concern around the eyes as we age. These established treatments continue to play a significant role in addressing the signs of aging around the eyes.
Personalization and Professional Guidance
To navigate the many options for anti-aging eye treatments effectively, consulting with a dermatologist or skincare professional is highly recommended. Contact Aesthetic Rejuvenation Center today for a special offer!