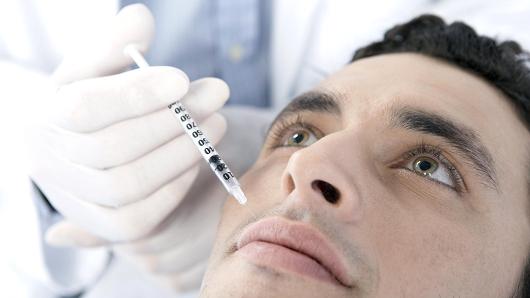 Fighting to stay competitive, more men turn to Botox, Dysport & Xeomin
Men looking to fight ageism in the workplace have a new secret weapon: The plastic surgeon's scalpel.
David, a 54-year-old portfolio manager in New York, said he looked around his office when he turned 50, and realized he needed to do something. The days when investors look for a wise, old money manager were disappearing.
"I noticed some colleagues who look older than they are actually starting to have problems. So I decided I wanted to remain relevant and marketable," said David, who requested that his last name be withheld.
That "something" was Botox injections every three months to smooth out lines on his face. "People do tend to look at external appearance. When your clients think you are younger, they think you are more savvy with technology, social media," he said.
Big jump in procedures
Nationally, there has been a dramatic rise in men getting cosmetic procedures. The American Society of Plastic Surgeons said there's been a nearly 20 percent increase in men going under the plastic surgeon's knife — or laser, or needle — since 2010. Much of that growth is in minimally invasive procedures like Botox or fillers. The number of men getting Botox jumped 27 percent during that span, the Society's reports said. READ MORE on CNBC
Some of our other services include hair restoration, Restylane, Radiesse, Dermaplaning, MicroNeedling, custom facials, chemical peels, acne treatments, LED Treatment, Intense Pulsed Light (IPL), Platelet Rich Plasma (PRP), laser hair removal and more! If you would like a free consultation, visit our contact page or call us at (551) 242-1991.