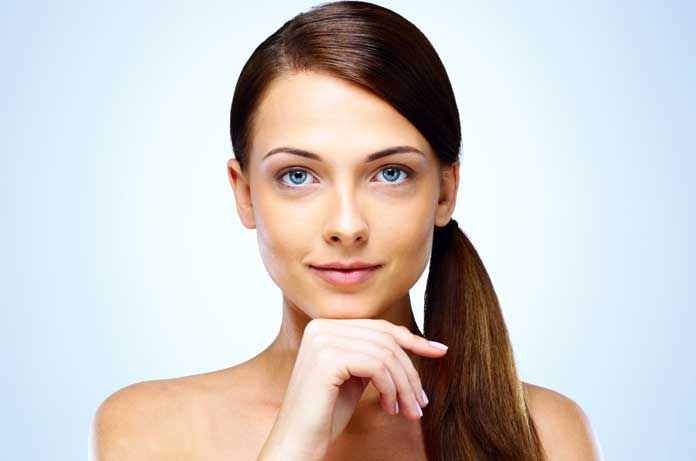 The older we get the more we wish we knew the answer to this question in our early years. And the simple answer is, yes there are ways to slow down, and in some cases reverse the effects of aging, with nutrition, exercise, and skin care regimes to help us look and feel younger.
Some of the best techniques for quicker and more dramatic effects are non-invasive and can be carried out easily at a specialized clinic. See some examples below.
First, let's start with the low cost and immediate remedies.
Skin Care Treatment
Regular natural beauty routines will help your skin look and feel younger. Skin care products those developed and recommended by skin care professionals are often the most effective.
Using an exfoliation brush regularly will help regenerate the outer layer of the skin, removing dead skin and providing a deep cleanse.
Regular moisturizing is vital to keep hydrated, especially in dry environments, and essential for glowing skin. Proven anti-aging formulas for moisturizing skin such as NeoCutis can visibly transform the outer layer of skin in a short space of time.
Cleansers and moisturizers recommended by skin care professionals, such as Dermalogica and SkinMedica, are also exceptionally good for helping sensitive skin look and feel younger.
Regular facials will exfoliate the dead layers of skin, restoring the outer appearance, and make skin look and feel more youthful.
If you are not sure what products or regime will work best, an anti-aging clinic can help you with advice on strategies for skin care. Make sure you protect your skin from the sun using proper sunscreen or cover up.
Nutrition
Your body's cells age quicker when exposed to toxins and disease. So conversely natural anti-inflammatory and anti-oxidants, and certain vitamins and minerals help improve your cell health, reducing the effects of aging. Raw organic fresh fruit and a help considerably in reducing the effects of aging. Certain foods, for example, pomegranates, blueberries, spinach, and avocados help considerably, reducing wrinkling and skin aging effects. Herbs such as turmeric, ginger, and garlic, contain many natural anti-oxidants. Turmeric also has strong anti-inflammatory properties.
Water
For your skin to look and feel younger, it is vital that it stays hydrated. Your bodies general cell health is greatly improved by ensuring you get enough pure water. Don't wait until you feel thirsty, ensure you develop the habit of regularly drinking pure water throughout the day and night, try to keep a liter bottle close by at all times, and try to get through two in a 24 hour period. Hydration provides for optimum healthy cells which help you look and feel younger.
Exercise
Regular exercise helps improve blood circulation and oxygen flow throughout our bodies. Exercise also helps mobility and reduces musculoskeletal pain. Other benefits of exercise that contribute to feeling younger are weight loss, improved cardiovascular operation, and improved mental well being.
Exercise is proven to reduce the risk of chronic diseases, helping us feel calmer, more focused, and less stressed out. There is no doubt that regular exercise will help you feel younger if not look younger too.
Anti-Aging Clinics and Doctors
When you want to look great for a special occasion, or you simply want a more comprehensive treatment, an anti-aging clinic might be a great option. Many facial treatments available at anti-aging clinics will visibly reduce aging signs, smooth out wrinkles, and remove age spots or veins. There are a variety of treatments available that will show visible results almost immediately.
Clinic treatments can be non-invasive, minimally invasive, or fully invasive. There are a variety of different options, many of which are highly effective, without surgery.
Soprano laser skin rejuvenation is one of the latest technologies, which are non-invasive and highly effective in anti-aging. The treatment rejuvenates the skin by stimulating and tightening collagen and fibers deep under the skin tissue. Ultherapy uses ultrasound to achieve similar results without the use of lasers.
Microdermabrasion provides a non-invasive, non-chemical skin rejuvenation through an aluminum oxide crystal abrasion and vacuum. This provides a very intense soothing and pain free skin regeneration and repair.
Facial injections such as Restylane (a natural product) or muscle relaxing active ingredients such as Botox, Dysport, or Xeomin are minimally invasive and help to smooth fine lines reducing the effects of aging.
Plasma therapy is another natural facial injection that can rejuvenate facial skin.
Micro-needling is a minimally invasive highly effective treatment for tightening and reshaping sagging skin caused by the aging process. These treatments are very suitable for areas that can't be directly corrected by injections.
A specialized anti-aging clinic can help you decide what treatment will be best when you book a consultation.
If you would like a free consultation, visit our contact page or call us at (551) 242-1991.