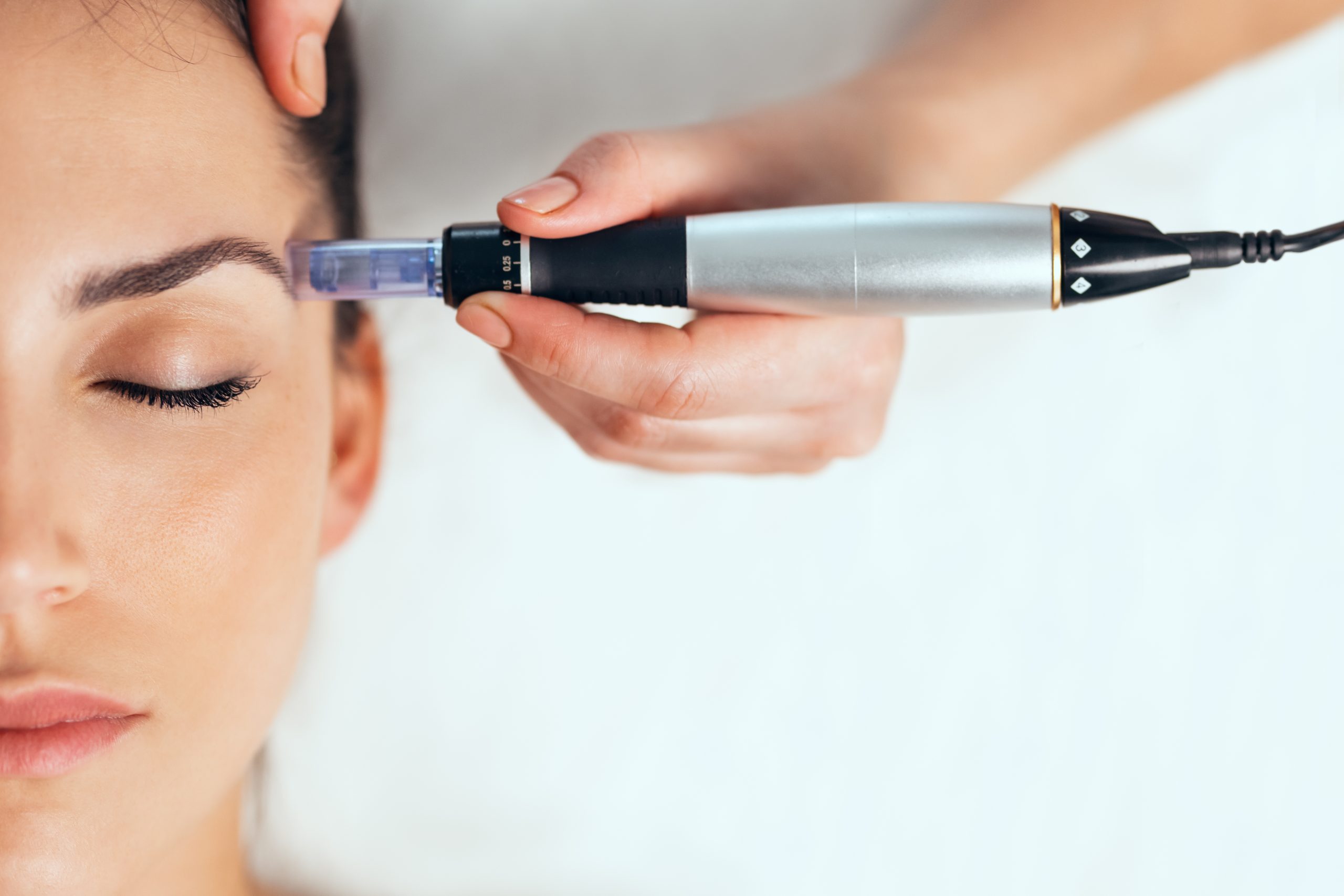 Our microneedling in Englewood, NJ is a cutting edge procedure that has been gaining widespread popularity due to its transformative effects on the skin. This non-invasive procedure uses a specialized device equipped with many fine, medical grade needles. These tiny needles serve to create controlled micro-channels in the skin, which stimulates the body's natural healing response. The body's natural healing response triggers collagen production and enhances cellular turnover, which provides many benefits for the skin. This treatment can be used for complete facial rejuvenation or for targeting specific problem areas. At Aesthetic Rejuvenation Center, we are happy to provide you with microneedling service and cannot wait for you to experience the wonders of microneedling.
What Conditions Can Microneedling Treat?
Microneedling offers a range of benefits:
Reducing the appearance of fine lines
Improving the skin's texture
Treating acne scars
Treating hyperpigmentation
Create a more glowing and radiant complexion
What to Expect Before, During, and After Your Microneedling Session
Before: Prior to receiving microneedling, you will most likely have to conduct a consultation with a qualified skincare professional. This will allow an expert to discuss with you any concerns or questions you may have, your wants, and if microneedling is the correct treatment for you. If you choose to move forward with the microneedling process, it is likely that your professional will provide you with a pre-treatment plan. This plan may include avoiding certain abrasive skincare products such as retinol, exfoliants, and topical antibiotics.
During: The microneedling process is quite simple and relatively painless for most clients. When you arrive, a topical numbing agent will be applied to the areas you are getting treated and you will have to wait a few minutes for the cream to kick in. Once you are numbed, you will be comfortably positioned while the skincare professional gently moves a pen-like device over your skin. This device contains the tiny needles that will create micro-injuries in your skin. After treatment is over, you are free to go! Treatments usually take anywhere from 30-60 minutes, depending on your chosen area.
After: Following your microneedling procedure, you may experience some mild swelling, sensitivity, or temporary redness. These symptoms are completely normal and will subside within a few hours or at most days after your treatment. The professional who administered your treatment will provide you with specified post-treatment care instructions to optimize your healing process and results. One thing you will definitely need to avoid is direct sun exposure and harsh skincare products.
The Results
In the days following your microneedling session, you will notice gradual improvements in your skin's texture, tone, and overall appearance. Although the top layer may look fully healed a few days post-treatment, the healing process of the underlying layers of your skin can take up to a few months. Throughout this time you will be able to fully see your results come to life.
Microneedling in Englewood, NJ
If you're looking to benefit from all the advantages that our Microneedling in Englewood can provide, contact us today to schedule your session.